HERE IS SOME INFORMATION ABOUT US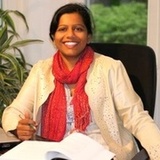 About Dr. Parul Cedilnik
Born in Delhi, India, Dr. Cedilnik has worked for more than 21 years in Germany, USA and in India.
She is the Lead Clinical Psychologist at Applied Psychology Services.
Her current certification is that of Clinical Psychologist, Child Psychologist, Diplom Psychologin mit Heilpraktikerin eralubnis für Psychotherapie, here in Germany.
In Year 2006, her work as psychologist was appreciated by the Then President of India, Dr. APJ Kalam. Later in year 2008, for her research work and services for the children with disabilitiesher name was included in 'Who-is-Who in America'. A proficient psychologist and an active researcher, her first research paper was published even before she turned 21.
She has a professional qualification of a Clinical Psychologist as well as Child Psychologist here in Germany, due to her double specialization. Her areas of expertise include ADHD, Learning Disability, Anxiety, Depression and long standing emotional issues. She uses an ecclectian approach, inclusive of indepth-insight oriented psychotherapy, Cognitive behavioral therapy, neurocogntive re/training, and skill learning.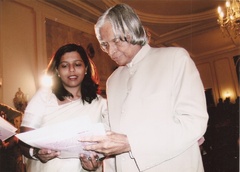 She started her professional career in 1998, after completing 5 years of university education in Clinical psychology (from University of Delhi, India). Her areas of work included neuro-cognitive-psychological rehabilitation of children and adults with developmental and psychological problems. She also worked in the field of hard core clinical psychology dealing with adults with psychological problems. Simultaneously she worked as a consultant to some industries where her role was to do personality assessment at the time of recruitment and to provide support for individuals who needed some personality development, such as better leadership skills, stress management skills, persuasive skills etc. She also taught some courses in Mental Retardation, Rehabilitation and General Psychology in various private and government institutes in Delhi, India on a part time basis.
Later she moved to United States and worked primarily in the area of school and educational psychology. She worked for several districts in South Carolina and Phoenix, Arizona. In this time, other than providing direct services to the children and parents, she also did some research work with renowned professors at University of Coastal Carolina, USA.
During all these years, she continued further studies and training through part time and online mode to advance her skills and knowledge.
Later, after getting married to a German physicist, she moved to South Germany and began the 'Applied Psychology Services'.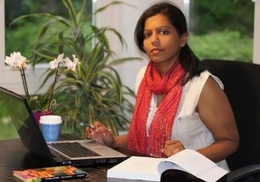 Educational Background:
Ph.D. (Psychology) on ADHD- Psycho-educational intervention, from Avinashilingam University, Coimbatore, TN, India

Training in Applied Behavior Analysis from Institute for Applied Behavior Analysis, California, USA

Training in TEACCH Autism Program, University of North Carolina, USA

PG Diploma in Learning Disabilities, Indian National Portage Society , Chandigarh, India

M.S. (Psychotherapy) Institute for Psychotherapy and Management Sciences, Mumbai, India

M. Phil. (I) (Clinical Psychology) from University of Delhi, India

M.A. (Clinical Psychology) University of Delhi, India.

B.A. (Honors Course) (Psychology) University of Delhi, India

NET (National Eligibility Test for Lectureship), University Grants Commission, Delhi, India
ACADEMIC PURSUITS
Book Edited: Attention Deficit Hyperactivity Disorder: Collective Papers, 2002, SCMR & DF, Delhi.
Book Chapters:
The Management of ADHD, Global Issues in Teacher Education, published by HP Bhargava Book House, Agra, India, July 2011.

Characteristics and Classification of ADHD and Relationship with learning Disability, Attention Deficit Hyperactivity Disorder: Collective Papers, 2002, SCMR & DF, Delhi.

Assessment of Attention Deficit Hyperactivity Disorder, Attention Deficit Hyperactivity Disorder: Collective Papers, 2002, SCMR & DF, Delhi.

The Concept of Self- An Indian Perspective, Self Concept, published by Vista University, South Africa, Feb 2000.
Research Papers Published:
Review of Practices in the Management of Attention Deficit Hyperactivity Disorder (ADHD), June 2009, in RCI Journal, India. COAUTHOR – Dr Schwanz K. Asst. Professor, Coastal Carolina University, SC, USA

Various Dimensions of Self: A Comparative Analysis, Published in Jan 1998, in Journal of Indian Psychology, Vol 16(1).

Self Concept among Upper and Scheduled Caste School Students, Published in Oct 1997, in Prachi Journal of Psychocultural Research Dimensions, Vol 13(2).

A Study of Division of Attention with Simultaneous Presentation of Similar and Dissimilar Tasks, Published in Jan 1997, in Psycholingua, Vol 27(1).

Modules for Dept. of Women Studies, NCERT, (National Council for Education, Research and Teaching) regarding Guidance & Counseling of Girl Students, New Delhi, India.
Several OTHER RESEARCH PAPERS presented in National & International Level Workshops and Seminars in various parts of the India.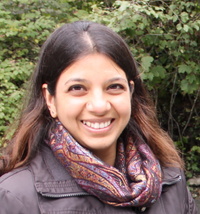 Ms. ZAINAB MANAGER, Clinical Psychologist
An Australian citizen, Ms. Zainab Manager was born and brought up in Dubai. She has completed a Master's degree in Clinical Psychology and is registered with the Clinical Psychologist, Berufsverband Deutscher Psychologinnen und Psychologen, Berlin, Germany; Australian Health Practitioners Regulation Agency (AHPRA) in Australia. She has also completed a Diploma in Professional Counselling from the Australian Institute of Professional Counsellors (AIPC) in Melbourne.
Her current certification is that of Clinical Psychologist, and has Heilpraktikerin eralubnis für Psychotherapie, here in Germany.
She started her career as a Psychology Lecturer and a School Counsellor, specifically working with children and young adults with learning difficulties, ADHD and anxiety.
She has been working since 2003, when she joined a children's clinic in Dubai where she worked under the guidance & supervision of a Child Psychologist and a Neuro-developmental Paediatrician. She has expertise in assessment and interventions for various learning disabilities & neuro-developmental disorders such as autism and ADHD and pervasive developmental disorders. She has also worked with children and adolescents having problems in dealing with social problems like bullying, family-related issues, loss, illness or divorce by providing psycho-education and counselling.
She continued her career as a freelance practitioner in Melbourne for a few years before she decided to move to Stuttgart in 2008. Since summer of 2014 she has been working at Applied Psychology Services, with children, teenagers and adults with multiple psychological and psychoeducational issues, including ADHD, anxiety and depression. She has also been engaging in couples therapy and marital counselling. She specializes in various treatment modalities including Cognitive Behavioural Therapy, Solution Focused Therapy, Social Skills Training and Mindfulness, amongst others.
In Germany, she has also worked as an ESL & soft skills trainer organizing training programs with a focus on adapting & managing change according to the dynamic economic & business requirements. Her main focus has been working with groups from multi-cultural backgrounds and with corporate clients in different organizations such as Thyssen-Krupp, EnBW, and SSC Services.
Currently, she is also working as an Educational Psychologist and School Counsellor at the International School of Stuttgart.
Educational Background:
Post Graduate Diploma in Professional Counselling, Australian Institute of Professional Counsellors.
M.A., Clinical Psychology, University of Mumbai, India.
B.A., Psychology, Sophia College for Women, University of Mumbai, India.
Professional Associations and Certifications:
Registered Clinical Psychologist, Berufsverband Deutscher Psychologinnen und Psychologen, Berlin, Germany.
Registered Clinical Psychologist, Australian Health Practitioner Regulation Agency (AHPRA), Australia.
Registered Clinical Psychologist, Department of Health, Dubai, UAE
Certified ESL Trainer, TESOL certificate from International TESOL Teacher Training.
Certificate in Trauma Psychology and Disaster Counseling
Kiri Luther, Doctorate in Clinical Psychology, Massey University, New Zealand completed her 'Doctor of Clinical Psychology' degree at Massey University in New Zealand, where she was born and grew up. Her Doctoral Thesis was a retrospective study into the long term effects of Electroconvulsive therapy on memory and cognition, and compared subjective accounts from patients with objective psychometric measures. She interned in the public hospital system, firstly with children, youth, and their families, and then within an adult service.
Following the completion of her Doctorate, Ms Luther started working with criminal and forensic populations. The programmes utilised cognitive behavioural approaches, along with a number of soft skill trainings such as social skills, communication skills, problem solving, anger management, impulse control, and addiction management. Ms. Luther worked with clients both individually and co-facilitated groups. She liaised with families, support people, police, forensic hospital staff, corrections department staff, and other Government agencies.
She then moved within the agency to work with youth who had harmful behaviour. During this time she became very involved with the ongoing development and training of the Good-way Model, originally developed by two of her colleagues (Lesley Ayland and Bill West). She also became very involved in mindfulness and biofeedback, which she now incorporates into her practice where appropriate. Additionally, during this time, Ms Luther started working part-time for the University's private Psychology Clinic as both a Clinical Psychologist/ Psychotherapist, and assisting in the supervision of some of the University's interns. Ms. Luther worked extensively with clients presenting with depression, anxiety, trauma, physical pain, and neuropsychological issues.
Ms. Luther has been involved in delivering training for both mindfulness and biofeedback, and the Good way model in New Zealand as well as Australia, the United Kingdom, and Portugal. She has also taught mindfulness and soft skills in medium to large Companies based here in Stuttgart.
Currently she is an overseas member of the New Zealand College of Clinical Psychologists on the register of the New Zealand Psychologist Board.
Mrs. Tawnia Valdez (Licensed Social Worker) is a United States Army veteran, licensed social worker in Georgia and Colorado. She retired from the United States Army after 20 years of service including two deployments. Upon retirement, Mrs. Valdez volunteered at the Intensive Outpatient Clinic at Fort. Carson, Colorado while she completed her Bachelors of Social Work. There she provided counseling assistance to individuals and families exhibiting a wide variety of social problems, stress relating to military culture and other life stressors.
She worked at the Department of Human Services, Military Unit Case Manager in Colorado Springs, Colorado as part of her internship program. There she provided case management for military families and children. She coordinated services, developed care plans, monitored implementation and provided follow up and follow-on services.
As a military spouse, Mrs. Valdez moved with her family to Camp Humphries, South Korea while obtaining her Masters in Social Work. She obtained internship through the University of Southern California Telehealth department. She provided case management and individual therapy utilizing Cognitive Behavioral Therapy, Motivational Interviewing, Problem Solving Therapy and Acceptance and Commitment Therapy to adolescents and adults seeking therapy. She also conducted psychosocial assessments and treatment plans for clients presenting with anxiety, depression, and substance abuse matters.
During the summer of 2017, Mrs. Valdez moved with her family to Germany. Soon after arriving she began working at the Applied Psychology Services where she provides treatment to children, adults and families seeking therapy.
Educational Background:
Master of Social Work (2016): University of Southern California, Concentration: Mental Health; Sub-Concentration: Military Families; Dean's List
Bachelor of Science in Social Work (2014): Colorado State University, Pueblo,
Bachelor of Science in Social Science (2012): University of Maryland, Europe Campus
Master Social Work License GA (2017)
Master Social Work License CO (2018)
About Applied Psychology Services
The goal of APS is to provide easy and affordable services to children and adults having developmental and emotional issues, using the principles of Cognitive, Educational, Neuro-biological and Clinical Psychology.
We use an ecclectian cognitive-behavioral approach and utilize the theoretical principles from different schools of psychology. We believe any behavior or psychological stress may be a combination of our belief system, our values, unconscious experience, learned behavior, neuro-cognitive functioning of the brain and or bio-chemical reasons. Each individual is different and must be analyzed individually to find the cause/s behind and to develop and implement a treatment plan.
We provide counseling and psychotherapy for emotional issues as well as cognitive brain training for more cognitive issues such as ADHD, LD etc. We also work with industries and organizations; and provide workshops on issues such as anger management, self-esteem, assertive training, stress management etc.
We try our best to accommodate your needs !

Dr. Parul Cedilnik, Clinical Psychologist
Am Wallgraben 99, 4th Floor, 70565 Stuttgart- Vaihingen. Room no. 4.00/4.01
Tel: +49 (0) 711 16015219, +49 (0) 157 7536-7424
Email: info@psychologyservices.de, pcedilnik@psychologyservices.de